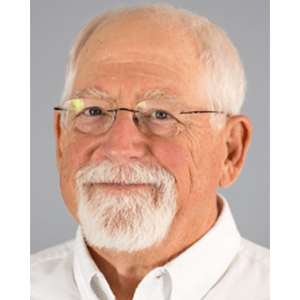 Bob Burkhead
President - Emeritus
Blue Heaven Technologies
The History and Future of Filtration Testing
Thursday, September 14 | 10:00 – 11:00 am
Bob is the recently retired president and founding co-owner of Blue Heaven Technologies, a leading air filtration product performance testing laboratory. He has 20 years experience with Blue Heaven along with another 26 years working in various technical roles for two global air filtration companies. He has been deeply involved in developing and publishing test standards in a variety of trade organizations and remains a "NAFA Champion" even in retirement!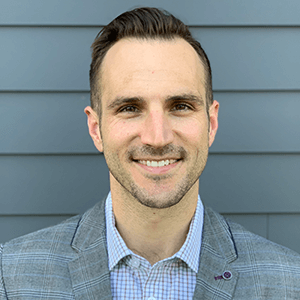 Brandon Deilgat, CAFS
Sales Director
American Metal Filter Company
Frames and Latches - Their Importance to the System's Integrity and Filter Performance
Wednesday, September 13 | 11:15 – 11:45 am
Brandon is a fourth-generation air filter manufacturer and specializes in the production of metal air filters, frames and housings. His entire 15 year professional career has been in air filtration. Brandon has been a member of NAFA for 14 years, and is a Certified Air Filtration Specialist. He holds an undergraduate Marketing degree from the University of San Diego and a MBA from San Diego State University.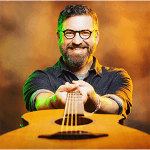 Jason LeVasseur, CSP
Speaker and Author
The Rock Star Project™
Get Ready To Rock!
Thursday, September 14 | 9:00 – 10:00 am
Jason has received over 25 different awards including - Best Solo Performer of The Year, Best Male Performer of The Year, Best Music Performer of The Year. He was named the "2022 Entertainer of The Year" - by the Association for The Promotion of Campus Activities The American Camp Association decorated Jason with The "2022 National Service Award" for "continued and increasing service beyond the local level".  Most recently he was named "Speaker of The Year" by Meeting Professionals International (MPI) As a performing musician, he has performed with Train, John Mayer, Ludacris, J.Cole, LMFAO, Sugarland, The Dave Matthews Band, and Maroon 5. Today he is here for you! When he is not traveling he can be found right here in Nashville bouncing on the trampoline in his neighbor's yard (when his neighbor is at work) - or running around his own back yard with his two dogs, Ivy and Scrappy.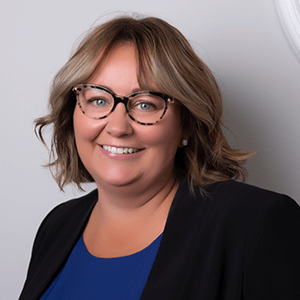 Sharon Needham, CAFS, NCT
Regional Sales Manager
BGE Indoor Air Quality Solutions Ltd.
Secrets Revealed – Two Clean Air Awards Judges Spill the Beans (Panel Discussion)
Thursday, September 14 | 11:15 am – 12:00 pm
Sharon has over 12 years of experience in the indoor air quality industry and has seen the value placed on indoor air quality skyrocket over the last decade. Combining her diverse industry experience as an Account Manager with a passion for technology and outgoing personality, Sharon is a natural leader in her role as Sales Manager for Sales team at BGE Indoor Air Quality Solutions. Sharon is both NCT and CAFS certified and an avid supporter of the Clean Air Award Program with over 30 building nominations to her credit. She believes that helping customers see the value of clean air and arming them with the best products and solutions can be a complex undertaking, and the most rewarding. When you ask Sharon what the key to her success has been, it is her willingness to ask tough questions, seek out innovative solutions and paying attention to the details.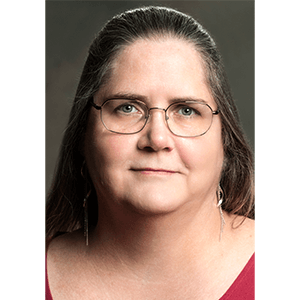 Kathleen Owen
Consulting Engineer
Owen Air Filtration Consulting
The History and Future of Filtration Testing
Thursday, September 14 | 10:00 – 11:00 am
Kathleen is an air filter/cleaner filtration efficiency and test method development expert. She worked on the ASHRAE and EPA projects that developed ASHRAE air cleaner efficiency test methods 52.2 (the MERV test, for particles), 145.2 (gases), and 185.1 (UV-bioaerosol). She has just finished three ASHRAE research projects on various aspects of air cleaner testing and use. She is a member of ASHRAE Standard 241, "Standard to Address Mitigation of Airborne Infection Transmission," the response to the White House request for an ASHRAE Pandemic Preparedness standard. She is also chair of SPC 185.5 (chamber/side-duct testing of air cleaners).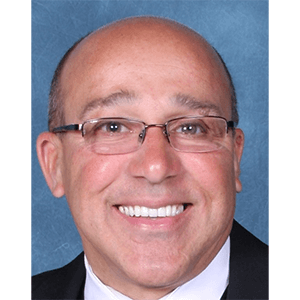 Norman L.  Rodriques
President
Springfield Spring Corporation
Frames and Latches - Their Importance to the System's Integrity and Filter Performance
Wednesday, September 13 | 11:15 – 11:45 am
Norman L. Rodriques is the President of Springfield Spring Corporation. He has a Bachelor of Science Degree in Education from Southern Connecticut State University and has owned Springfield Spring since 1986. Springfield Spring manufactures precision-engineered springs, stampings, wire forms and assemblies for a diverse cross section of customers located throughout the United States, Canada, Mexico and Europe. Springfield Spring's Corporate headquarters is in East Longmeadow, Mass. and they have additional manufacturing in Bristol, Connecticut.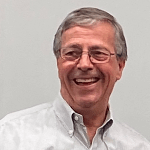 Jim Rosenthal, CAFS
CEO
Tex-Air Filters
Secrets Revealed – Two Clean Air Awards Judges Spill the Beans (Panel Discussion)
Thursday, September 14 | 11:15 am – 12:00 pm
Jim Rosenthal is the Chairman and Chief Executive Officer of Tex-Air Filters. He has over 20 years of experience in the air filtration and environmental control industries and has been active in the National Air Filtration Association (NAFA) – serving as its President in 2009-2010. He is a Certified Air Filter Specialist (CAFS) by NAFA. He was President of the Asthma and Allergy Foundation of America – Texas Chapter from 1998 to 2013. He is also involved in air filter test standards and is currently a voting member of the ASHRAE 52.2 Committee.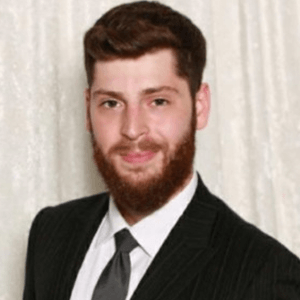 Jacob Schneider
Position yourself to sell Filtration in the Healthcare Market
Wednesday, September 13 | 10:30 – 11:15 am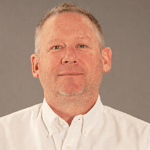 Robert A. Singer CAFS
President
Blue Heaven Technologies
The History and Future of Filtration Testing
Thursday, September 14 | 10:00 – 11:00 am
Bobby Singer has been in filtration since 1989. He is owner and President of Blue Heaven Technologies in Louisville, Ky. He is a voting member of the ASHRAE SSPC 52.2 and the ASHRAE TC 2.4 committees. Bobby is also chair of the ASHRAE TC 2.4 Standards Sub-Committee. He currently sits on the NAFA Board of Directors, as well.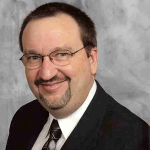 Don Thornburg
Filtration Research Manager
Camfil USA
The History and Future of Filtration Testing
Thursday, September 14 | 10:00 – 11:00 am
BSME from North Carolina State Univ. followed by 40-year involvement in HVAC & Air Filtration. Actively involved in ASHRAE 52.2 since its beginning 30 plus years ago including serving as Chairman. Convenor of ISO TC 142 Working Group 3 General Ventilation Filters where the global laboratory filtration standard, ISO 16890 and the global field filtration standard, ISO 29462 were both developed.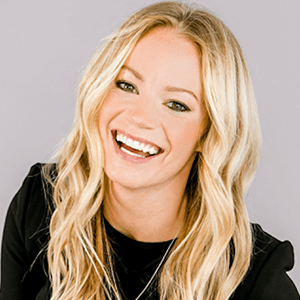 Alyson Van Hooser
Co-Owner Van Hooser Associates, Inc, Author, Keynote Speaker & Leadership Trainer
Van Hooser Associates
Stories, Not Just Statistics: How Leaders Engage and Retain Great Employees and Customers in Today's Multi-Generation Workforce
Wednesday, September 13 | 8:45 – 10:15 am
Alyson is on a sold-out mission to help leaders succeed in the complex, post-pandemic workforce! Alyson knows the pressure and responsibility of breaking through big obstacles to achieve great results — both personally and professionally. As a trusted resource for managing and leading people, Alyson's management experience with Walmart, her leadership experience in the banking and insurance industry, and elected city council member – all by the age of 30 — equip her to relate authentically with the challenges leaders are facing. She deeply understands the price of admission to leadership and the keys for leveling up — now she guides leaders to achieve even greater results! Tough beginnings taught Alyson the radical power of an ownership mindset–one that transforms the trajectory of your life and helps you achieve audacious goals. Although, grit without an effective strategy still leaves success to chance. In Alyson's soon-to-be-released book "Infinite Influence", she unveils a future-proof, practical, immediately actionable, strategy for captivating, connecting, and compelling people to move forward with you, whether it be customers or employees! Her results-obsessed inspiration guides people at all stages of their career to make practical changes that drive real life results! With Alyson's personal and professional strategies for success in tow, her event keynote presentations, training programs with company leadership teams from C-Suite level to high potential employees, and her podcast, Stake: The Leadership Podcast, prepare leaders and teams across the country to successfully work together. Alyson's audiences return to work both energized and equipped to transform the way they lead themselves and their team and earn unprecedented success. Her down-to-earth style hits you in the heart, opens your mind, and pushes you forward!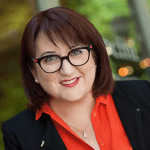 Beth Ziesenis, CSP
Author. Speaker. Nerd.
Your Nerdy Best Friend
Everything You Need to Know about ChatGPT: The Hottest (and Scariest) Technology of 2023
Friday, September 15 | 9:30 – 10:45 am
Beth Ziesenis: Author. Speaker. Nerd. Since her first Motorola RAZR flip phone, Beth has made a verb out of the word "nerd." She's here to help you filter through thousands of apps, gadgets, widgets and doodads to find the perfect free and bargain technology tools for work and home. Although the only real trophy she ever won was for making perfect French fries at McDonald's in high school, Beth Z has been featured on Best Speaker lists by several organizations who write best speaker lists. She has written a whole shelf of books on apps and has spoken to more than 100 thousand audience members just like you. And if you're puzzling over why she goes by "Beth Z"... it's because she only finds about three people a year who can pronounce her last name.