Each year NAFA recognizes individuals that have made an impact within NAFA as well as the air filtration industry. Nominations for Membership Awards can be submitted at any time, the deadline for each calendar year is August 1st. Awards are given annually at the Annual Convention.
Distinguished Service Award
The Distinguished Service Award was instituted in 2008 to recognize individuals who, by their efforts, promote NAFA through their participation on Committees, contributing articles to Air Media or writing or rewriting NAFA texts, giving presentations to or on behalf of NAFA, or generally doing work that promotes the air filter industry while being a member of NAFA. Individuals eligible for the Distinguished Member Award must be a member in good standing.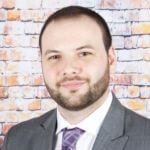 2023 Award Recipient
Hunter Most, CAFS
AAF Flanders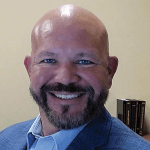 2023 Award Recipient
Nathan Wittman, CAFS, NCT
Filter Technology Company, Inc.
2023
Hunter Most, CAFS
Nathan Wittman, CAFS, NCT
2022
Jay Reese, CAFS
Patrick Rosenthal, CAFS
2020
Jeron Downing, CAFS
Timmy Lott, CAFS, NCT II
2019
Terry Driscoll
2018
Kevin Delahunt, CAFS
Ray Riopel, CAFS
2017
Robert M. Couture, CAFS
Domenick Orlando, CAFS
2016
Ruben A. Cespedes, CAFS
Thomas A. Justice, CAFS, NCT
2015
Harry Allen, CAFS
Leslye Sandberg, CAFS
2014
Joe W. Fly, Jr., CAFS
Bob Wilson, CAFS
2013
Ronald Mattson, CAFS
James R. Rosenthal, CAFS
2012
Jerry Green, Jr., CAFS
Greg Guy, CAFS
Alan C. Veeck, CAFS, NCT II
2011
Thomas A. Riddell, CAFS, NCT II
Bill Palmer
2010
Harry C. Elinsky, Jr., CAFS
Gerald Festian, CAFS
2009
Thomas Ryan, CAFS
Jeff Holt, CAFS, NCT
2008
Paula Levasseur, CAFS
Rick Peckham, CAFS
Stephen W. Nicholas, CAFS, NCT II
Marisa Jimenez de Segovia, CAFS, NCT
Chris Zaker, CAFS, NCT
The NAFA Hall of Fame Award was instituted in 2007 to recognize individuals who have left or retired from the air filter industry but did much to promote NAFA and air filtration during their career.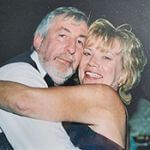 2022 Award Recipient
Thomas Ryan, CAFS
Ryan Filter Sales, Inc.
2022
Thomas Ryan, CAFS
2021
Leslye Sandberg, CAFS
2020
Gerald Festian, CAFS, NCT II
Domenick Orlando
2019
Darrel Robert Sutton
2015
Alan C. Veeck, CAFS, NCT II
2014
Rick Peckham, CAFS
2013
Rob Young
2013
Rob Young
2010
Earl Mielke
2009
Andy Wood
Hazel McClendon
2008
Tom Ottney
Bob Bender
2007
Hugh Townsend
Joe William Reed
2006
Al Waite, CAFS
Robert H. Avery
Bob Bates
Lifetime Achievement Award
The Lifetime Achievement Award was instituted in 2008 to recognize individuals either in or outside the NAFA membership who have contributed to the overall knowledge of the art and science of air filtration. These people would have been involved in providing insight and research into the principles of air filtration, testing and validating performance, and promoting proper filtration to or through the industry.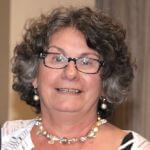 2023 Award Recipient
Paula Levasseur, CAFS
LMF Services LLC
2023
Paula Levasseur, CAFS
2022
Bob Burkhead
2020
Jim Rosenthal, CAFS
2018
Monroe Britt
2014
H. E. Barney Burroughs
2013
James T. Hanley