Each year NAFA awards five (5) academic scholarships that honor students who demonstrate outstanding personal and academic characteristics. The scholarship program is supported by the NAFA Foundation. In 2023 the NAFA Foundation Board voted to increase the scholarship amount from $1,000 to $2,500 and the recipients from three to five. Applications can be submitted at any time; the deadline for each calendar year is August 1.
Eligibility
The scholarship competition is open only to the immediate family of NAFA Distributors, Manufacturers, Supplemental and Affiliate members in good standing, or family members of employees of NAFA member firms. Grandchildren of NAFA members are also eligible to compete.
Requirements
Minimum ACT score of 22/SAT score of 900
Rank in the top 35% of your high school graduating class.
For transfer or current college students, have a minimum cumulative grade point average of 2.75 on a 4.0 scale
Process
All applicants must submit their academic information, a 1-2 page typewritten essay addressing work experience, career objective, leisure interests and activities, as well as two letters of recommendation. All applications are evaluated anonymously by the NAFA Foundation Board, and winners of the scholarship are announced at the Annual Convention. The application deadline is August 1 of each year.
Support
The NAFA Foundation Scholarship is funded by the NAFA Annual Convention's golf tournament and generous NAFA members.
Learn more about the Foundation.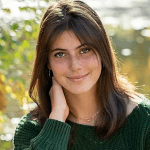 Kendall Gentry
Major: Exploratory Studies
Daughter of Jeff Gentry, CAFS, Fibrix Filtration
"I'd like to extend my sincere gratitude to the NAFA scholarship committee. I am honored to have been selected to receive a NAFA Foundation Scholarship and greatly appreciate the support as I pursue my academic career at The Ohio State University."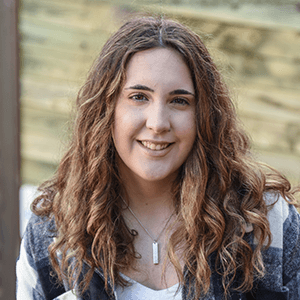 Grace Harriman
Major: Media and Communications
Daughter of Mike Harriman, Aeolus Filter Corporation
"I feel honored and extremely grateful to be a recipient of the NAFA Foundation Scholarship. This scholarship and your generosity will help me accomplish my goals without worrying about the financial burden. I thank you all for your support and aid in my journey."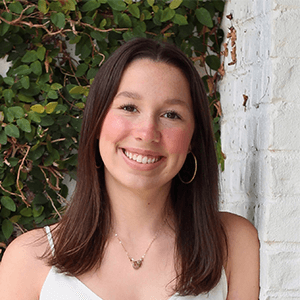 Emily Sparks
Major: Law and Justice, Pre-Law
Daughter of Amber Sparks, CAFS, NCT, BFC Solutions/Pure Air Sales
"I am honored to be chosen as a recipient of the National Air Filtration Association Scholarship. While at Auburn University, this scholarship will aid me in obtaining my undergraduate degree in Pre-Law. I intend to go to law school after graduating. I am so thankful for you all supporting me in my academics."
Ella Dankanics
Chuck Dankanics, Aero Filter, Inc.
Nicole Quiram
Dan Quiram, Carpenter Company
Ella Wittman
Nathan Wittman, CAFS, NCT, Filter Technology Company, Inc.
Alison Zaker
Christopher Zaker, Filter Technology
Ryan Quiram
Dan Quiram, Carpenter Company
Aidan Dankanics
Chuck Dankanics, Aero Filter, Inc.
Cassidy Zaker
Chris Zaker, Filter Technology
Emma Harriman
Mike Harriman, Aeolus Filter Corporation
Riley Gray
Micah Gray, Air-Tek of Tuscaloosa
Andria Diduck
Anne Diduck, BGE Indoor Air Quality Solutions Ltd.
Kayla Harding
Shannon Kerns, Fiber Bond Corporation
Robert Wenger
Robert Wilson, BWG Filtration, Inc.
Alexis Fintland
John Fintland, Advanced Filtration Concepts, Inc.
Kelsey Brown
Joe and Tammy Brown, Filter Service of St. Louis
Danielle Rossi
George Rossi, General Aire Systems
Tyler Oakley
Angela Oakley, PFP, LLC