"As a relatively newer employee in the air filtration industry, I am trying to broaden my knowledge on various air filtration topics, and this webinar was easy to follow and understand. Additionally, I was able to learn some new information regarding IAQ and things to consider regarding filtering in my own home."
Hosted by the National Air Filtration Association (NAFA), this webinar features two NAFA members, Hunter Most and Iain Wright, who work for respected manufacturers and distributors in the air filtration profession. In a world where clean air is more crucial than ever, it's essential to separate fact from fiction regarding the air we breathe in the places we live, work, play, and educate ourselves. Hunter and Iain will be your guides as they tackle and dispel common IAQ myths, ensuring you have accurate information to make informed decisions about your indoor environments.
This Guidelines's lead author, Kevin Delahunt, CAFS, presents this educational webinar for Residential HVAC Technicians and Contractors. Discover best practices to achieve clean air in residential properties.
Explore filtration products, installation, and maintenance practices for air handling systems in single, multi-family, and low-rise buildings. Focus on health, comfort, equipment protection, and tenant retention in filtration decisions.
Learn NAFA's "best practice" recommendation for residential filtration, emphasizing filter hardware, proper installation, and maintenance. Leverage advanced technology for improved indoor air quality (IAQ).
Tailored to single, multi-family, and low-rise residences, NAFA goes beyond ASHRAE standards, providing comprehensive IAQ solutions. Equip yourself to educate clients on IAQ and safeguard occupants' well-being. Check out the video to optimize residential HVAC filtration.
June 21, 2023 Watch this compelling recorded webinar presented by Dave Schaaf, an expert from Mann+Hummel (He was formerly with AAF Intl). With the increasing frequency and magnitude of wildfires, communities are facing prolonged exposure to hazardous wildfire smoke. This webinar aims to raise awareness about effective strategies to mitigate smoke exposure and the essential planning required ahead of wildfire seasons.
Dave Schaaf, drawing upon the latest guidance from the Environmental Protection Agency (EPA) and the American Society of Heating, Refrigerating and Air-Conditioning Engineers (ASHRAE), will provide a comprehensive review of actionable measures to prepare for wildfire seasons. Attendees will gain insights into the recommended steps to safeguard indoor air quality and protect occupants in the face of these challenging circumstances.
The discussion will focus on the critical role of air filtration in ensuring the safety and well-being of building occupants during wildfire events. Dave will emphasize the importance of incorporating gas phase filtration and molecular filtration techniques to effectively remove gaseous pollutants and particulate matter from the indoor air. Attendees will learn about advanced filtration technologies, including activated carbon filters and high-efficiency particulate air (HEPA) filters, and their significant impact on reducing the health risks associated with wildfire smoke exposure.
This webinar is a valuable opportunity for building owners, facility managers, HVAC professionals, and anyone concerned with maintaining optimal indoor air quality during wildfire seasons. Don't miss the chance to enhance your understanding of indoor air quality guidance, gain practical insights, and explore innovative solutions to protect occupants from the impact of wildfire smoke.
February 16, 2023 Patrick Rosenthal, CAFS (lead author of this NAFA Guideline) will educate HVAC and air filtration professionals on what facility managers need to know about clean air in continuing care retirement communities.
About NAFA Air Filtration Best Practice Guidelines: What's the difference between ASHRAE has Standard 52.2 and NAFA's Best Practices and Guidelines? The American Society of Heating, Refrigerating, and Air-Conditioning Engineers (ASHRAE) has minimum standards for air filtration. Organizations like the National Air Filtration Association (NAFA) go beyond these minimum standards. NAFA publishes best practices and guidelines for several facility applications based on the experience and expertise of their membership, as well as current mandates and research provided by governmental and scientific communities. HVAC and air filtration professionals should use NAFA's Best Practices and Guidelines as a tool to educate their clients on how to protect their facilities' occupants.
December 6, 2022 — Watch our NAFA Panelists answer your burning questions about the industry, best practices, real-life applications, trends, and all things air filtration.
Bob Couture, CAFS, Past President (2000-2001) and 2017 Distinguished Service Award recipient
Marisa Jimenez de Segovia, CAFS, NCT, Past President (2010-2011) and 2008 Distinguished Service Award recipient
Jim Rosenthal, CAFS, Past President (2009-2010) and 2013 Distinguished Service Award recipient and 2020 and Lifetime Achievement Award recipient
Marisa Jimenez, CAFS, NCT, Past President (2010-2011) and 2008 Distinguished Service Award recipient.
They'll answer some previously unanswered questions from this year's webinars, and also take questions from the audience. Whether you are a facility manager, building owner, or in the air filtration industry, these knowledgeable folks will look forward hearing what's on your mind. Can you stump them? We doubt it, but give it a try!
November 16, 2022 — NAFA recently updated the "Commercial Offices Best Practices and Guidelines for Air Filtration" A lot has changed since 2020 and 2021, and keeping building occupants safe, healthy and breathing clean air is more important than ever.
Kevin Delahunt, CAFS, NCT of BGE Indoor Air Quality Solutions is the lead author of this Guideline and will present his thoughts on what Building Owners, Property Managers and Facility Managers need to know about managing their commercial office buildings.
Download the free PDF of the Commercial Offices Best Practices and Guidelines for Air Filtration.
About NAFA Air Filtration Best Practice Guidelines: NAFA's best practice guidelines establish air filtration guidelines for the removal of particulate contamination for the protection of the air handling equipment and components, as well as providing comfort and a healthy environment for all who work, visit, live and play in these facilities. Many international HVAC/R organizations create standards for the air filtration industry, and many of these standards become part of a national building code. However, these codes dictate "minimum standards" NAFA publishes a series of air filtration best practice guidelines based on these codes but goes further to recommend and incorporate the "highest level of air filtration standards" for specific facility types.
September 21, 2022 — NAFA is going back to the basics and fundamentals of air filtration. It's our goal to educate facilities managers, building owners, and new air filtration professionals on "industrial air filtration and dust collection 101."
Join industry experts in a discussion about Industrial Air Filtration. During this webinar, you will learn:
About the most common dust characteristics, including examples of each and how we take them into consideration when designing a dust collection system
How a dust collection system works
The different types of collectors and filters, including common applications
Featured panelists: Chrissy Klocker, Application Engineering Manager; Asa Bowen, Applications Engineer, Donaldson Company
Our highly-rated webinars do not disappoint and this will not be an exception. NAFA will publish a full description and presenter names with bios in the next couple of weeks. In the meantime, register for the webinar to save time and date in your calendar.
Who should attend: Engineers, Mechanical Contractors, Facilities Managers, EHS professionals, AHJs, and those interested in learning more about solutions for dust, mist, and fume collection.
Want more information on Dust Collection? The speakers invite you to download their technical article "Seven Things to Consider When Purchasing a Dust Collector." Note that this page is a form and may require you to provide your contact information. Sharing this does not imply endorsement by the National Air Filtration Association.
July 20, 2022 — Schools across the country are challenged to provide clean, safe, healthy environments for our most valuable assets.
With limited resources, meeting current expectations, guidelines and regulations can be overwhelming. Evaluating existing equipment and reviewing best practices can quickly reveal an opportunity for immediate improvement. Shifting to an application-based approach is the most effective way to achieve optimal performance and impact meaningful change in the well-being of staff and students.
Air quality in schools is not as good as it should be, but the good news is that it can be easily improved.
Who Should View?
Any stakeholder in an education facility:
University and District personnel
Teachers
Parents
Facility managers, engineers and operators
HVAC Contractors
Design Engineers
What viewers will learn:
Why is air quality a critical part of an education facility.
What has changed in air quality standards within education facilities.
Why correct filtration is a vital part of air quality in education facilities.
How has filtration technology evolved and adapted.
What can you do now to improve air filtration in any education facility quickly.
What to look for in the future.
Concerned about air quality in public transportation?
NAFA has brought together current industry experts for a discussion on this very topic to help "Clear the Air".
A panel of experts will discuss air quality both on the ground and in the air relative to airborne pathogens and particulate and gaseous contaminants:
• Mass Transit – Buses and Subways
• Locomotive
• Airport occupied space and airplane air quality
Panelists:
Dan Fillenwarth, Lumin-Air
Richard Gillick, DQAS
David Space, Boeing (Retired)
Jeff Thibodeau, Mikropor
Who should attend?
Indoor Air Quality and Air Filtration Professionals
Filter Media ManufacturersAir Filtration Distributors
HVAC Contractors
Facilities Managers
Airport Managers
Transit Authority Managers
Download the slides.
April 28, 2021 — As the air filtration industry continues to dramatically evolve, please join NAFA to explore the newest strategies of air cleaners. This hour-long webinar will look at the latest air cleaning technology of a building's HVAC air cleaning Systems; and, also examine how ASHRAE recommended in-room portable air cleaners can be integrated to create better filtration.
NAFA member, Joe Pessa, of Dynamic Air Quality Solutions will reveal how to take advantage of system air cleaner's low pressure drops, longer changeout cycles, and by-pass elimination to supply a deeper cleaning of the air.
Guest speaker, Mark Hernandez, PhD, PE, from the University of Colorado's College of Engineering and Applied Science will present the latest data and conclusions from his studies of room air cleaners in the Denver Public School System. Mark and his team of researchers collected this data during the pandemic. This new information provides eye-opening insight on applications of any room type.
The webinar will include an open 20-minute question and answer session with the speakers. Please provide your questions prior to the webinar during registration; or be encouraged to submit questions live at the event.
Dr. Mark Hernandez's slides will not be shared, but a paper of his research will be published in Summer of 2021.
February 4, 2021 — COVID-19 Air Cleaning Trends: The Integration of Air Purifiers, UV-C and Bipolar Ionization
NAFA Member panelists assembled for a webinar designed to answer your questions on air purifiers, bipolar ionization and UVC. The webinar will be moderated by Jeff Gradek, CAFS, NCT II, President and included panelists:
Keith Jordan, MBA (Sanuvox)
Jose Senatore (AAF | Flanders)
Brad Sharp, CHC (Velocity Building Technical Services)
While the COVID-19 pandemic has focused on the importance of clean air and high-efficiency filters that benefit the air filtration industry as a whole, this increased attention combined with the need for filter media used in mask supply has led to shortages. These shortages are leading to hardships for our members and the industry. Join the National Air Filtration Association for a discussion on the current filter media supply chain challenges.
Moderated by Joel S. Swann, CAFS, Applications Engineer, AAF|Flanders, our panelists will explain the current media supply challenges and answer questions submitted by attendees as part of the registration process.
Panelists:
Mike Clark, President, High Efficiency and Specialty Filtration Division, Hollingsworth & Vose
Scott L. Tennison, Global Director of Filtration and Protective, Kimberly-Clark Corporation
Mark Tucker, Sales Manager, SWM International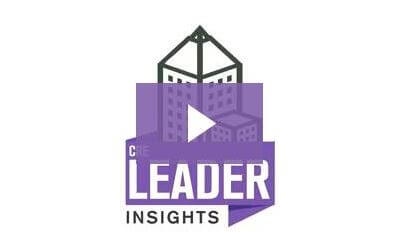 In a partnership with the CRE Leader Insights and the National Air Filtration Association, this webinar gives an overview of both germicidal UV and air filtration methods of combating airborne illnesses.
Part one of the webinar (2:45), reviews facts about airborne transmission and particle sizes.
Part two ( 16:00) reviews MERV filters and air filtration methods.
Part three (30:48) reviews the usage and safety behind germicidal UV.
It is very likely that COVID19 is transmitted via aerosols as many other infectious diseases are. To address this likelihood and help the world prepare their indoor spaces to be safer or as safe as practical, ASHRAE formed the Epidemic Task Force (ETF) to pull together information from within ASHRAE and outside it and to make that information available as widely as possible. The ETF website now covers topics including Filtration and Disinfection, Schools, Reopening Buildings, and many other topics. The Filtration and Disinfection group covers air cleaner recommendations and descriptions. Included in these recommendations are filter and filter use suggestions. This presentation includes the ETF recommendations regarding filters and filtration. There will also be a, hopefully lively, discussion period to answer questions related to filtration and COVID19.
Download Kathleen Owen's slides.
Have questions for Kathleen? Email her at kathleenowen@att.net.
Kathleen Owen, ASHRAE Fellow and member of the ASHRAE ETF, is the current Chair of ASHRAE 52.2 (the MERV test) and past Chair of SSPC 145 for gas-phase air cleaner testing. She was the research chair for TC2.3 gaseous contaminants for 10 yr. With 35 years of particulate, gas-phase, and bioaerosol air cleaner testing, test method development, and related IAQ research, Kathleen is now a consulting engineer for Owen Air Filtration Consulting. Current projects include ASHRAE round robin testing for both 52.2 (1784-RP) and 145.2 (1720-RP), the ASHRAE project looking to bring EAC (PCO, BPI, etc.) into the gas-phase test method (1838-RP), and commercial-customer projects. Her BS ChE is from NCSU and her MS in Air Pollution Control engineering is from UNC-Chapel Hill.
Michael Corbat, CAFS, Vice President of Product Development for Rensa Filtration, is currently the Secretary for NAFA, past chair of ASHRAE TC 2.4 and ASHRAE 52.2. He has 20 years of experience in the filtration industry to development of products and testing standards. He has a BS in Engineering Management from Western Michigan University and his MBA from Northern Illinois University.
The world of filtration has changed dramatically in the last 6 months. The effects of Covid-19 have been felt throughout the industry -particularly in the area of hospitals and healthcare. How does one deal with this ever-evolving situation? Issues like the supply of high-efficiency filters, the safety of workers, recommendations from government agencies and concerns about isolating areas of facilities to ensure the safety of healthcare workers and patients are the types of things that professionals in the filter industry are facing every day. This webinar is intended to cover these points and more. Most importantly, the panelists will speak from experience – two are distributors and one is from a filter manufacturer. If you are concerned about air filtration and /or manage a facility, you should attend! There will be plenty of time to ask questions as well. It will be a very informative and helpful session – certainly worth the investment of time to participate.
Panelists:
Steve Griffiths, CAFS Independent Filter Service, P/L Heidelberg West, Victoria, Australia
Chris Zaker, CAFS, NCT, Filter Technology, Lancaster, Ohio
Joel Swann, CAFS, AAF Flanders, Gulf Breeze, Florida
Moderator Jim Rosenthal, CAFS, Tex-Air Filters, Fort Worth, Texas
March 28, 2020 — As we all socially distance and stay home amid the COVID-19 pandemic, some may be asking themselves what else can they do to 'flatten the curve'. While handwashing and staying home remain the most effective means of limiting the spread of the virus, there is conflicting information surfacing about the role and efficacy of air-filters.
"It is important for people to understand how air-filtration systems are supposed to work," says Prof. Jeffrey Siegel, a professor in the Department of Civil & Mineral Engineering at the University of Toronto and an expert in indoor air quality. "Some may be frightened with the situation we are all facing right now, but the best way to protect ourselves, our families, and our communities are with evidence-based information."
In this live webinar version of our Talking Air Filtration podcast, Dr. Siegel answered many questions including:
What you need to know about keeping you and your building safe
Can building air filtration protect me from getting COVID-19?
What filter should I use to protect those in my building from COVID-19?
Prof. Jeffrey Siegel is a professor in the Department of Civil & Mineral Engineering at the University of Toronto and an expert in indoor air quality. His research has looked at a wide variety of airborne particles and air cleaning approaches, however, he has not specialized in infectious diseases or viruses. This information is meant to supplement that coming from global, national, and local health authorities and is specifically meant to address an issue that is not currently well-addressed. Prof. Siegel is grateful for comments and edits from several including the following individuals and their review does not imply endorsement by any individual or institution.