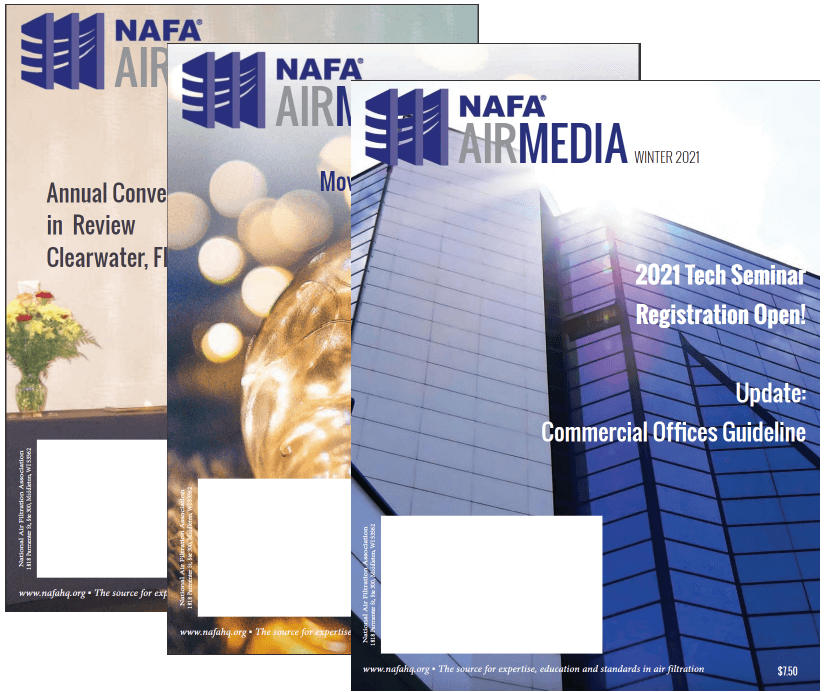 Air Media magazine is the official publication of NAFA. Published three times of year, it provides readers with practical up-to-date information about air filtration.
The following regular highlights are designed to keep industry members current on topics affecting today's market.
NAFA President's message
Technical and business-building articles
Executive Member Profile
New member & certification section
Affiliate organization and member news
Technology corner column
NAFA Conference updates and photos
Circulation and Advertising
Air Media Magazine is available on the NAFA website and emailed to the entire NAFA membership, subscribers, and individuals requesting NAFA membership information. The average issue is circulated to more than 1,500 individuals. Additionally, the Winter issue is promoted and digitally shared each year to attendees of the AHR Expo.
Interested in advertising in Air Media? Review our Air Media Press Kit and Advertising Agreement.