Advertising Opportunities
The air filtration industry is a growing and dynamic field, and NAFA's magazine and website are the perfect tools to reach a large and targeted audience, generate leads and sales, and build brand awareness.
Contact us today to learn more about our advertising options and how we can help you reach your marketing goals.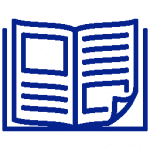 Air Media Magazine
NAFA's bi-annual magazine, Air Media, is an exclusive benefit of NAFA membership. Each issue of the digital magazine reaches over 4,000 air filtration industry manufacturers, distributors and purchasers. It is the only international magazine dedicated to the air filtration industry.
We offer a variety of advertising options to fit your budget, and we can help you create a campaign that will reach your target audience and generate results.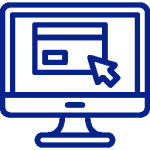 NAFAHQ.org
Air filtration experts and decision makers look to nafahq.org as a trusted source for industry news and information. When you advertise here, you reach key industry contacts and enhance your brand's reputation.
Plus, by adding retargeting opportunities to your web campaign, you continue to reach your audience even after they leave the website.
Learn more by clicking the button below or calling 972-402-7070.