Industry support is just good business
Financial support from NAFA Sponsors ensures the association achieves its mission, to be The Global Source for Expertise, Education & Best Practices in Air Filtration.
Sponsors maintain high visibility and stature at NAFA at our events and through marketing. A lot of business is conducted between NAFA members, attendees, and sponsors. NAFA thanks its sponsors for their support!
If your organization is in the air filtration industry and wants to exceed its business goals, consider joining and supporting the air filtration industry association!
We value the 2023 NAFA sponsors and exhibitors. Our sponsorship program participants join us in the commitment to help educate, network and build a strong group of dedicated air filtration professionals. Our objective is to help provide educational opportunities for NAFA members worldwide.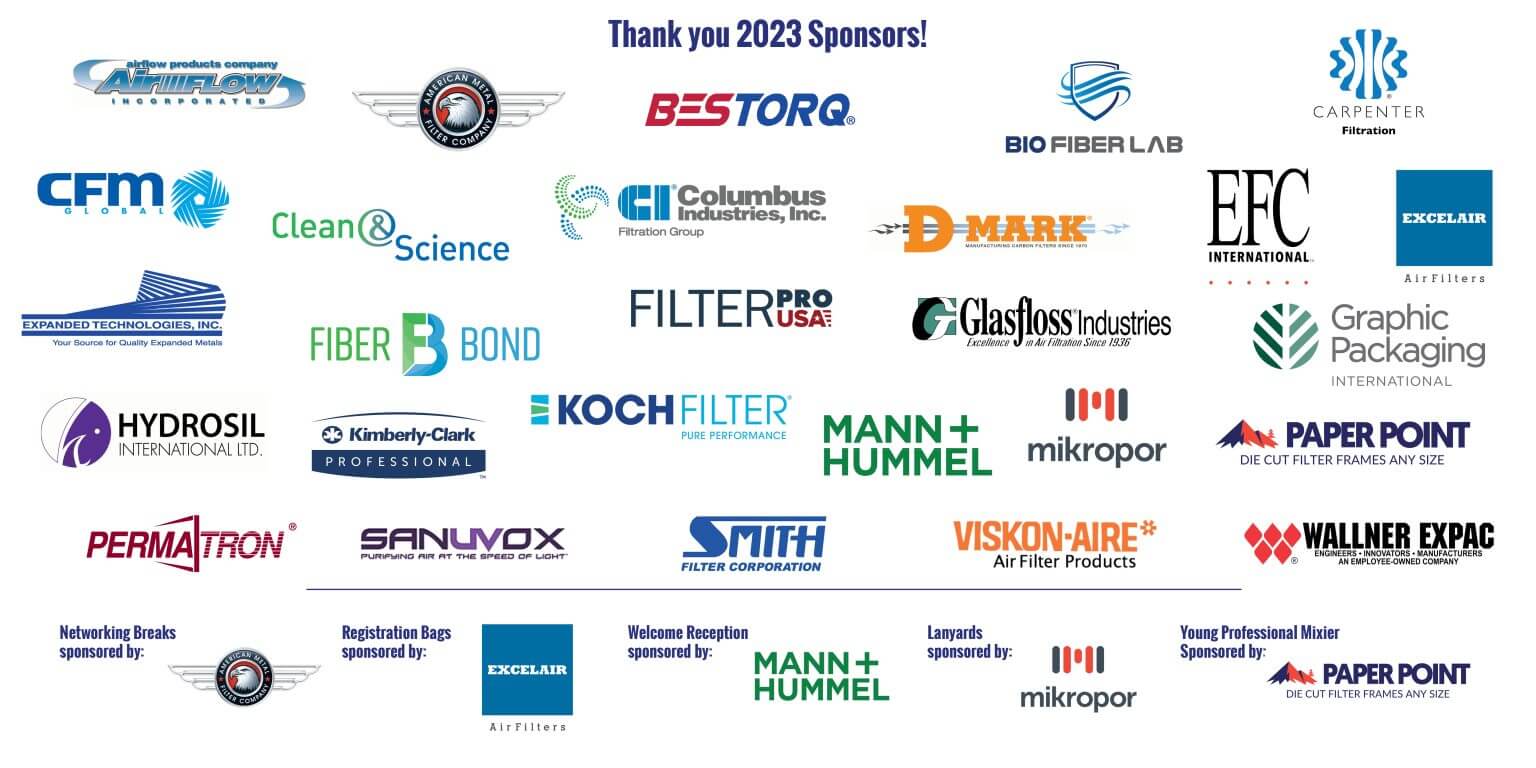 "NAFA provides world-leading up-to-date education and expertise for the air filtration industry.
It also provides excellent networking opportunities for all businesses involved."
~ NAFA Member