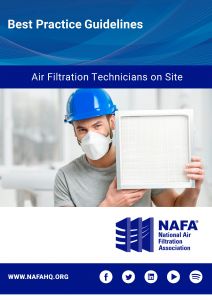 This Best Practice provides comprehensive guidance for the inspection, servicing, replacement,
and retrofitting of filtration products and systems to the diverse HVAC equipment found in
today's built environment. It will benefit every company that services air filtration products
enabling them to perform the work in a consistent, safe, healthy, and environmentally friendly
manner. The end goal of providing this level of service will be the knowledge that the air being
supplied to the building and occupants will be of the highest quality.