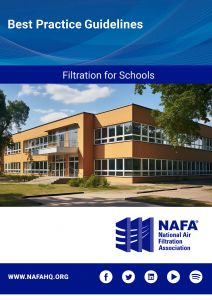 This best recommended practice establishes air filtration and spray collection guidelines for the removal of airborne contaminants for the protection of the employees, equipment, and environment in commercial and industrial spray booths.
To identify air filtration intake and exhaust requirements associated with commercial and industrial spray booth and to provide an air filtration spray booth component selection, and applications guideline. Included in this guideline will be a brief overview of pertinent federal
health safety and environmental regulations.
Note: It is the end user's responsibility to meet all Federal, State, and Local Government regulations pertaining to their spray booth and operation. This guideline does not address water wash-style of spray booths. This guideline does not address volatile organic compound (VOC) removal. For more information on VOC removal see the NAFA Guide to Air Filtration.