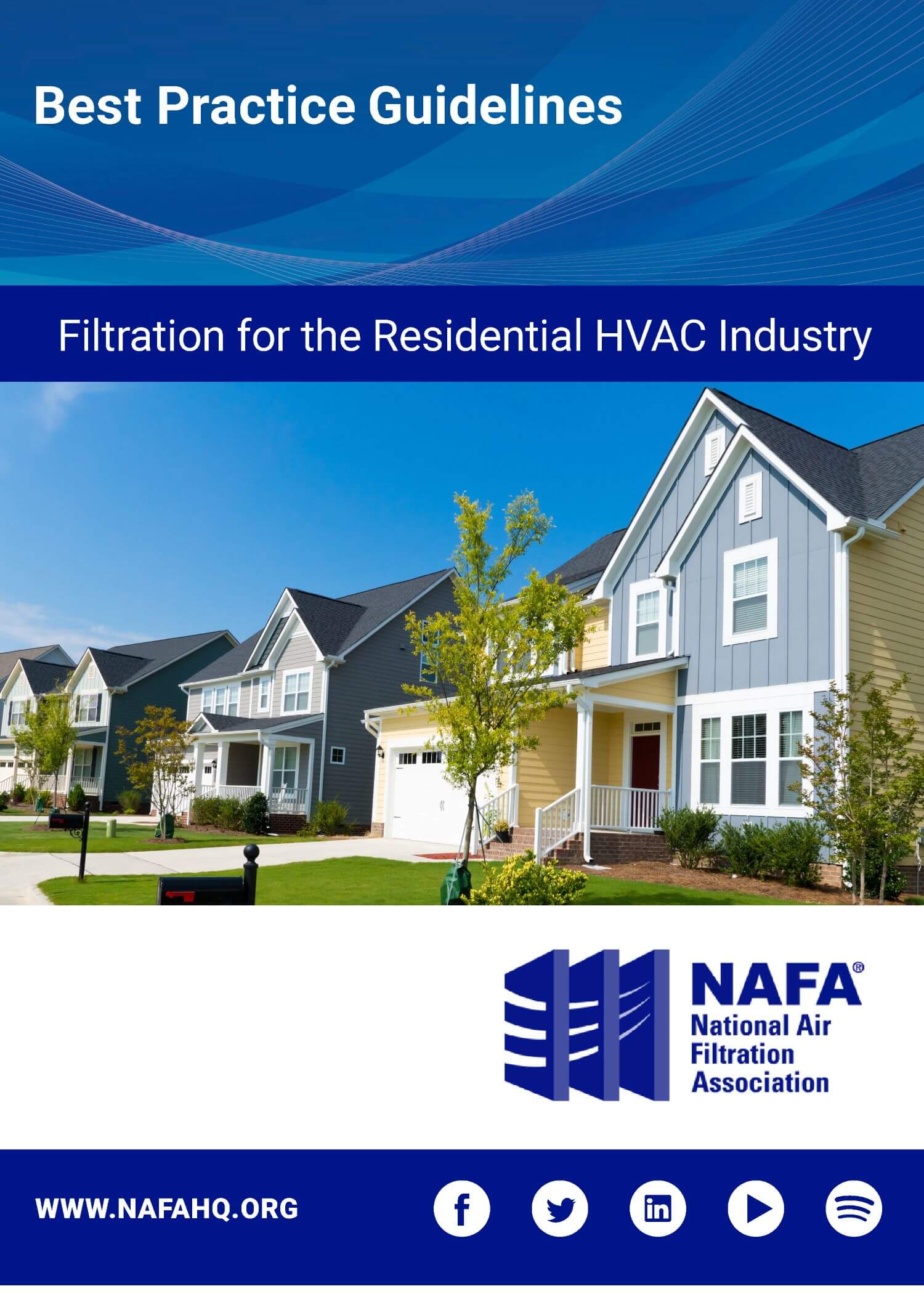 Filtration for the Residential HVAC Industry
This best practice guideline establishes air filtration for the removal of particulate and gaseous
contaminants for the protection of the Heating, Ventilating, and Air Conditioning (HVAC)
equipment and components, as well as providing comfort and a healthy environment for the
occupants and visitors of a residential property. The recommendations in this guideline are
considered by the National Air Filtration Association (NAFA) to be "best practice" in contrast
to "minimum standards " as put forth by other organizations. It will help guide qualified HVAC
service technicians, manufacturers, contractors, and end users with the necessary information to
make an informed decision when procuring, installing, and maintaining filtration products for
the residential market.