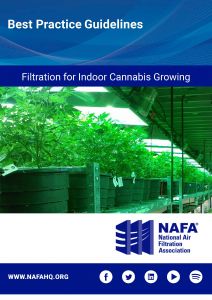 Filtration for Indoor Cannabis Growing
The purpose of this publication is to provide air quality product guidance and recommendations specific to the indoor cannabis growing industry for the HVAC contractor, air filter company and cannabis cultivation director. This guideline is directed at fully enclosed cultivation facilities
using HVAC systems. Greenhouse or outdoor growers will not be able to utilize all of the recommendations as listed in the guideline.